Coming from a figure skating powerhouse that had been known at the time to produce multiple technically proficient jumpers, Yukina Ota stood out. Her balletic grace and sophisticated musicality set her out as a prominent artist on ice in the mid 00s. One word that comes to my mind when observing her competitive performances, is poetry – her superb, light flow across the ice and the excellence of her carriage are so hypnotizing that you easily forget you are watching an athlete compete. The beauty of her skating and the intricacy of her choreography are so mesmerizing that she hardly even needs any jumps to draw the viewer in.
Yukina made her senior debut at Skate Canada grand prix in 2003 following a triumphant junior season in which she won every competition she entered into – from Junior Grand Prix to Junior Worlds in 2003. Following her grand prix assignments Yukina gained further momentum with a win at the Four Continents Championship. Poised to break through as a major contender at the time, Yukina experienced injury setbacks in 2004 which forced her on a year long hiatus. She was unfortunately not able to regain her shape in the following years, and decided to end her amateur career on her 22nd birthday in 2008.
Early Days
Yukina was born on November 26th, 1986 in Kyoto, Japan. She started skating at the age of four. From the age of six she was coached by the notable japanese coach Mie Hamada.  Starting 3rd grade in elementary school, she also enrolled in regular ballet classes which had a very strong influence on her presentation and the musicality she displayed.
Among Yukina's skating idols when growing up were 1994 World Champion Yuka Sato and Swiss spin queen Lucinda Ruh, both of whom she was strongly inspired by. After all, during her eligible career and beyond, Yukina was praised by both skating commentators and fans for her superb control over the edges, the effortlessness of her movements and speed, and her gorgeous spin positions.
Yukina made her competitive debut at the 1999 Japanese Junior Nationals placing 11th. She gradually climbed her way up by finishing 6th in 2000 and winning the bronze medal at the same competition in 2001.
A Junior Star
The turning point for Yukina came in the 2001/2002 season when she once more won the bronze medal at Jr. Japanese Nationals. The same year marked her international debut. A win at the JGP in Bulgaria guaranteed her a spot on the Junior Grand Prix Final where she finished 6th. A somewhat disappointing ninth place at her first Junior Worlds motivated Yukina to work harder on her skating and learn ways to better manage competitive pressure.
The perseverance paid off and in the next season she experienced an absolute triumph on the junior scene – two grand prix wins, a win at the Junior Grand Prix Final and a Junior World title cemented her dominance among the young hopefuls.
Winning the world junior title, Yukina defeated Miki Ando (Japan) and Carolina Kostner of Italy, who finished 2nd and 3rd, respectively. As figure skating fans are well aware, both ladies became legends of the sport (of sorts) in their own right, and went on to have long, successful careers.
Skating to Vanessa Mae's version of Turandot for her free skate, Yukina delivered a magnificent performance at the 2003 Junior World championship in Ostrava; despite some jump problems in her program, she captivates with her ability to blend with the music and with the grace and detail invested in her spins, footwork and transitions (pay special attention to her spectacular Ina Bauer at 3:27).
Despite the success she enjoyed on the international junior scene, Yukina admits that her most challenging competition was the Japanese National Championship. This is hardly a surprising statement: with multiple talented ladies from Japan making splashes on the international scene year after year, it is no wonder that this amazingly deep field transforms the Nationals there into a fierce battle for spots.
 In her first appearance on Senior Nationals in 2002 Yukina finished 4th, barely missing a spot on the Worlds team that year. In that competition, she delivered a powerful performance in the free skate in front of her home crowd in Kyoto, and lost third place by a small margin to the then relatively unknown Shizuka Arakawa. The following year, she finished fifth, again missing a chance to go to the World Championship.
Senior Debut and Golden moment
Yukina made her senior debut at Skate Canada 2003, finishing a very respectable 4th. Her short program from that season is just magnificent – skating to Picasso's Dance and Omotai by Japanese-American jazz fusion band 'Hiroshima', she delivers a fantastic, unconventional program. As mentioned in the introduction, Yukina's overall skating across the ice is comparable to poetry – extraordinarily graceful and beautifully fluid from start to finish. Additionally, the footwork sequence and the great detail in choreography, particularly the movements inspired by japanese traditional dance further complement this gem of a program.
A sixth place finish at NHK Trophy later in november that year provided her with more international exposure. Yet Yukina's biggest achievement of her senior career was still to come in January 2004.
At the Four Continents championship, she skated two absolutely beautiful performances, finishing 3rd in the short and second in the long program to win gold overall. The free program performance Ota delivered at that championship is almost indescribably beautiful – if there was a single skater who could perfectly personify the majestic, entrancing atmosphere of Ravel's balletic masterpiece Daphnis and Chloe, it has to be Yukina! Every single element, every movement of that program – from the choreography to the musical interpretation, to basic moves like crossovers and arm movements, just fits so perfectly in place, that it is almost impossible to find the right words to do this program justice. The best way to realize this is simply to watch her performance.
Aged only 17, Yukina won her first major ISU competition and was poised to rise to stardom with eyes set on the 2006 Olympics. As a natural artist on ice and a passionate performer, she seemed like an almost complete skater set to challenge the formidable ladies of Japan at the time which included, among others: Shizuka Arakawa (the world champion that year and Olympic champion to be), veteran Fumie Suguri and young jump prodigy Miki Ando. However, there was a flaw in her skating which, if left unfixed, was going to hinder her from achieving high results – Yukina was not considered the best of jumpers among her generation; problems such as a tendency to underrotate jumps and a flawed picking technique were going to cost her under the new judging system to be implemented – the Code of Points.
Injury Setbacks
Presumably realizing this weakness of her skating, Yukina had set the goal for herself to fix those problems and improve her technique. Sadly, her perseverance in this case would prove counterproductive. Due to training overload in the quest to perfect her jumping, she sustained a traumatic injury on her right ankle (landing one) which got worse over the summer of 2004, leading to the diagnosis of deep bone inflammation.
On her next grand prix assignment, Yukina's performance was more inconsistent in terms of jumps, and she ended 7th overall. Skating in pain because of her ankle injury still did not prevent her from displaying the elegance and exquisite grace of a dancer that were so characteristic for her.
The worsened state of her ankle forced her to withdraw from the National Japanese Championship in 2005 and to miss the remainder of the 2004-2005 season. The slow rehabilitation period caused her to miss a lot of training time and consequently, to skip the Olympic 2005-2006 season as well.
Discouraged, Yukina had thoughts  on multiple occasions both about retirement from the sport as well as switching to ice dancing. Unsure about the future, she decided to move temporarily to the USA in order to get treatment for her ankle injury, but also to get one last joyful experience from skating by participating in the shows of the Ice Theatre of New York. Her positive experience at the ice shows there made her realize that she still had the potential to continue with skating, leading her to take a decision for a competitive return.
In 2006, Yukina resumed her competitive preparation, eyeing a participation at the 2010 Olympics as her goal. However, despite her hard work and dedication the seriousness of her injury and the lengthy rehabilitation period that followed did not allow her to make the desired recovery and regain her previous competitive shape. In her first appearance at the national championship in 3 years, Yukina finished 12th. The following season she made an appearance at an international competition (Golden Spin of Zagreb), where she finished fourth.
In her last participation at the  japanese nationals Ota finished an improved 7th compared to the previous year. Due to ongoing injury difficulties she finally decided to end her competitive career on her 22nd birthday – November 26th 2008. Following the retirement, Yukina resumed her studies at Doshisha University, where she graduated from in 2012 with a degree in political science.
After retirement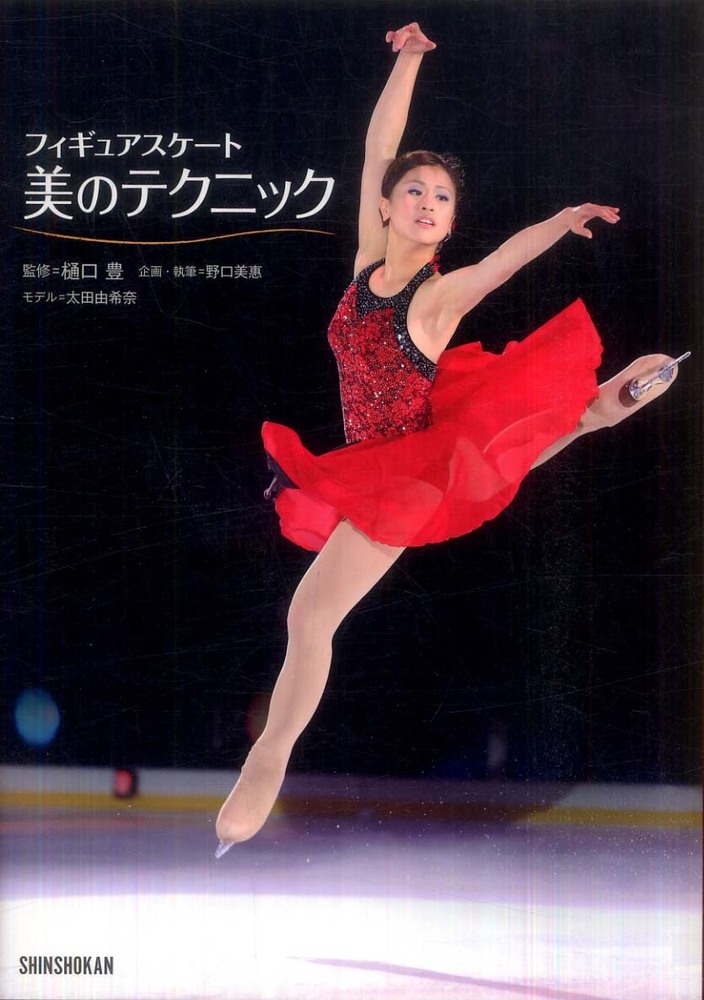 There was one thing about Yukina's skating that neither the serious injuries nor the lengthy recovery period that followed and unjustly derailed her competitive career could take away – and that was the amazing passion and artistic lyricism that remained in her skating, even in the twilight of her career. Despite not conquering the difficult jumps, Yukina did not need them to be great – her expressiveness, her spectacular carriage, soft grace and ability to blend with the music remained intact.
After the end of her competitive career, Yukina followed a standard path for retired skaters and started appearing in ice shows where she could fully display the amazingness of her skating. Over the years, she performed on multiple shows and tours including Dreams on Ice, Prince Ice World, Evgeni Plushenko's Kings on Ice tour, the Oberstdorf Annual Christmas Gala and Mao Asada's The Ice show, among numerous others.
Spectators who were lucky enough to watch her performances live never remained indifferent or disappointed – it has been said that Yukina's skating had gotten only more lovely throughout the years, becoming more refined and mature as time passed by. Despite never winning a World or Olympic medal in her career, Yukina was a popular and in-demand show skater from the moment she quit competitive skating up to her retirement from shows in 2016.
To finish off, I will leave a few videos from Yukina's professional career. Maybe under different circumstances, she could have been a World champion, a bright shining star of Japanese skating. But in this imperfect sports world where technical jumping proficiency was hugely regarded as the holy grail of skating, she will be remembered as a true artist on ice who, with her captivating expressiveness and the fluid grace of her movement, transcended skating and the viewers to a higher level.
Sources:
Wikipedia page – in Japanese and English
Yukina's page at Japan skates, including interviews and multiple photos:  http://www.japanskates.com/bios/Yukina/YukinaBio.htm
Goldenskate profile on Yukina by Barry Mittan (Feb 2004): https://goldenskate.com/2004/02/japans-artistic-yukina-ota/
Facebook Comments